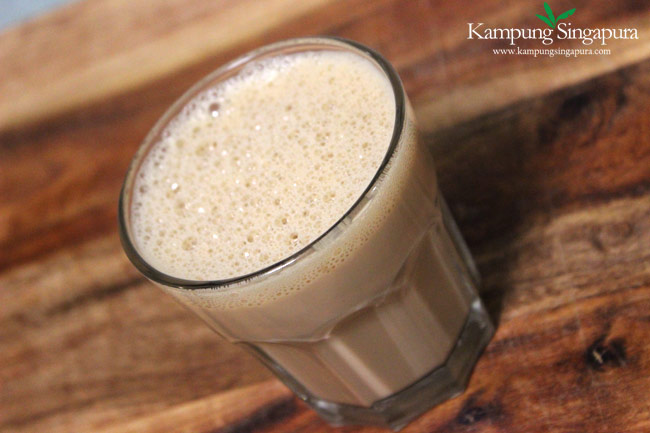 Well well what can I say about 'Teh Tarik'? It is the one drink most sought after in every part of Singapore and Malaysia. Its goodness is beyond this world. In every neighbourhood precinct of Singapore, you cannot find a single drink stall that will NOT serve you this drink. What is so special about the 'Teh Tarik'? 'Teh Tarik' refers to Pulled Tea. It is made from black tea and condensed milk. Once the tea is made, it is usually pulled back and forth between two silver drinking vessels. That action of stretching the tea is what gave its name 'Tarik'. By pulling the tea, a thick froth forms and enhances the taste. The pulling and stretching also reduces the drinking temperature to an ideal one. The Indian Muslim uncles are the best in making this tea and enthrall everyone with their showmanship skills.
I remember my younger days in Primary school where during school excursions we often visited Little India, a neighbourhood town specially designed for Singaporean Indians to gather for festivities, dine in and purchase our Indian groceries, clothes and accessories. My teachers used to bring the class to the hawker centres there to watch the drink stall uncles show their 'tea pulling' skills. The uncles often were made to compete against one another  to demonstrate who could pull the tea the furthest without spilling a single drop on the floor. We students got to pick the winners. Those were good nostalgic times.
Back home, the hawker centre was right at my doorstep so I took its heavenly goodness for granted. Ever since I moved to Gold Coast, this is the one drink (other than soya bean) that I missed all the time.  So anyway I got into learning to master this skill and I am not sure if I did but my tea making skills have definitely improved. Therefore, I would like to share with you my version of the recipe. Hope you enjoy making it!

Singapore Teh Tarik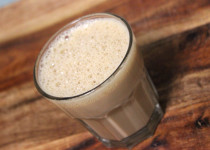 Prep Time:

3 minutes

Cook time:

5 minutes

Yield:

2 cups

Rating:
Ingredients:
Instructions:
Heat a saucepan and boil the measured amount of water with the tea bags.
Once the tea is boiling, add  the milk. Wait for it to boil. It will usually rise rapidly and you will start seeing bubbles surfacing. That's when you know your tea is ready.
Remove tea from stove, add condensed milk and sugar as desired.
Using two drinking vessels to pull the tea back and forth repeatedly till you feel it has reached optimal drinking temperature and the desired frothiness.
Pour it into your favourite mug and relish the drink in all its goodness. :-)