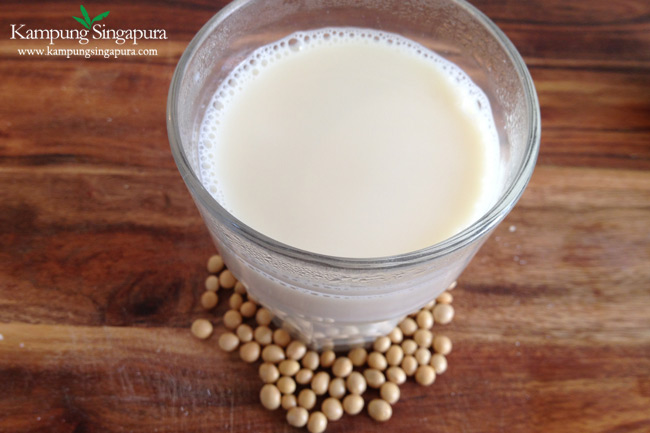 Soya Bean or Soy Milk Drink is a definite must try beverage if you ever visit Singapore or Malaysia. It is my one and only beloved drink from home and I miss having it here. The only way to have it here on the coast is if you get the Yeo's can drink or make it yourself. I was craving for it so much and decided to make it. It tasted soooo yum! Hasan was drinking it non-stop!

When I was back home, every Sunday morning I will follow my mum to the 'pasar' (wet market) to get groceries for the week. My mum and I will usually have either 'nasi lemak' or 'roti prata' with this homemade soya milk drink made by the Chinese vendors. Its goodness is just beyond this world. I really miss my 'pasar' times with my mother and having this gorgeous drink that is rich in protein and vitamins. Pregnant women in Asia usually substitute full cream milk with the soy milk as it is trusted to be a better source of calcium. I also know there is a belief that if an expecting mother drinks one glass every day, the child will look fairer with smoother skin. How true this is, I am not sure but I am definitely going to try one day when I do get pregnant and then maybe I will be able to tell you whether this belief yields any truth.

Soya Bean Milk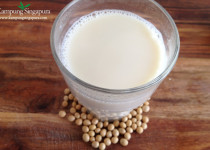 Prep Time:

30 minutes

Cook time:

25 minutes

Yield:

4-6

Rating:
Ingredients:
Instructions: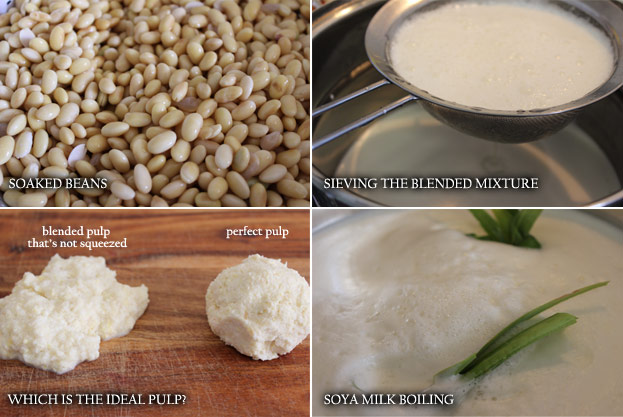 Blend the soaked soybeans with the measured amount of water in batches.
Filter the blended mixture through a muslin cloth or a fine sieve. Make sure you squeeze the pulp dry.
Heat a large vessel and add the filtered soy milk together with the knotted pandan leaves.
Once it starts boiling, add the rock sugar in. Stir to mix until there are no lumps.
Strain and serve. :-)
Chef's Notes
* A Muslin cloth is actually a cheese cloth. If you do not have it, you can always substitute with normal sieve. You will get the same result.